Sewing Cloth Tape Measure Winder Case
Description
Super simple two piece snap fit design. Sewing Cloth Tape Measure Winder Case 14mm and 18mm.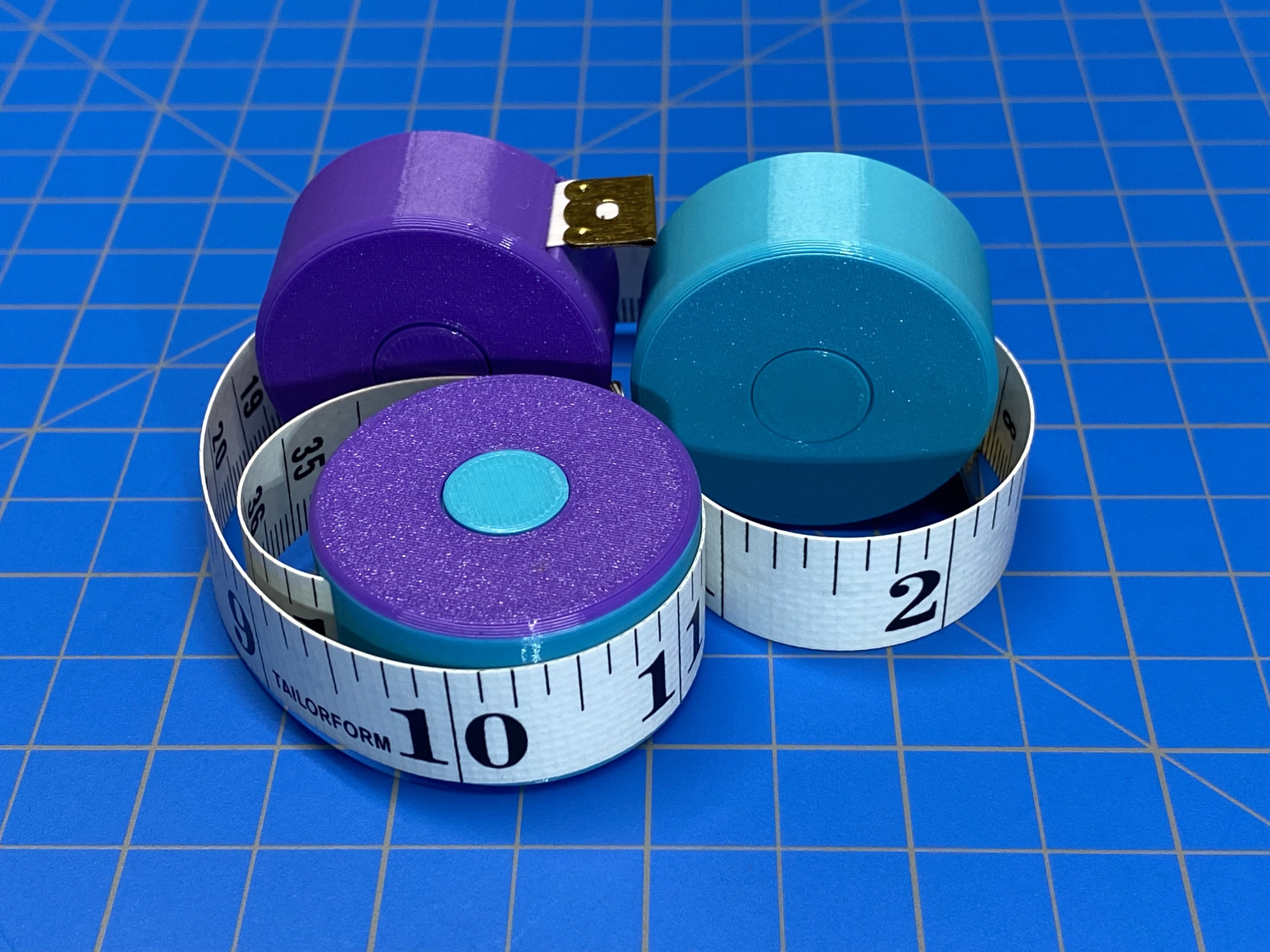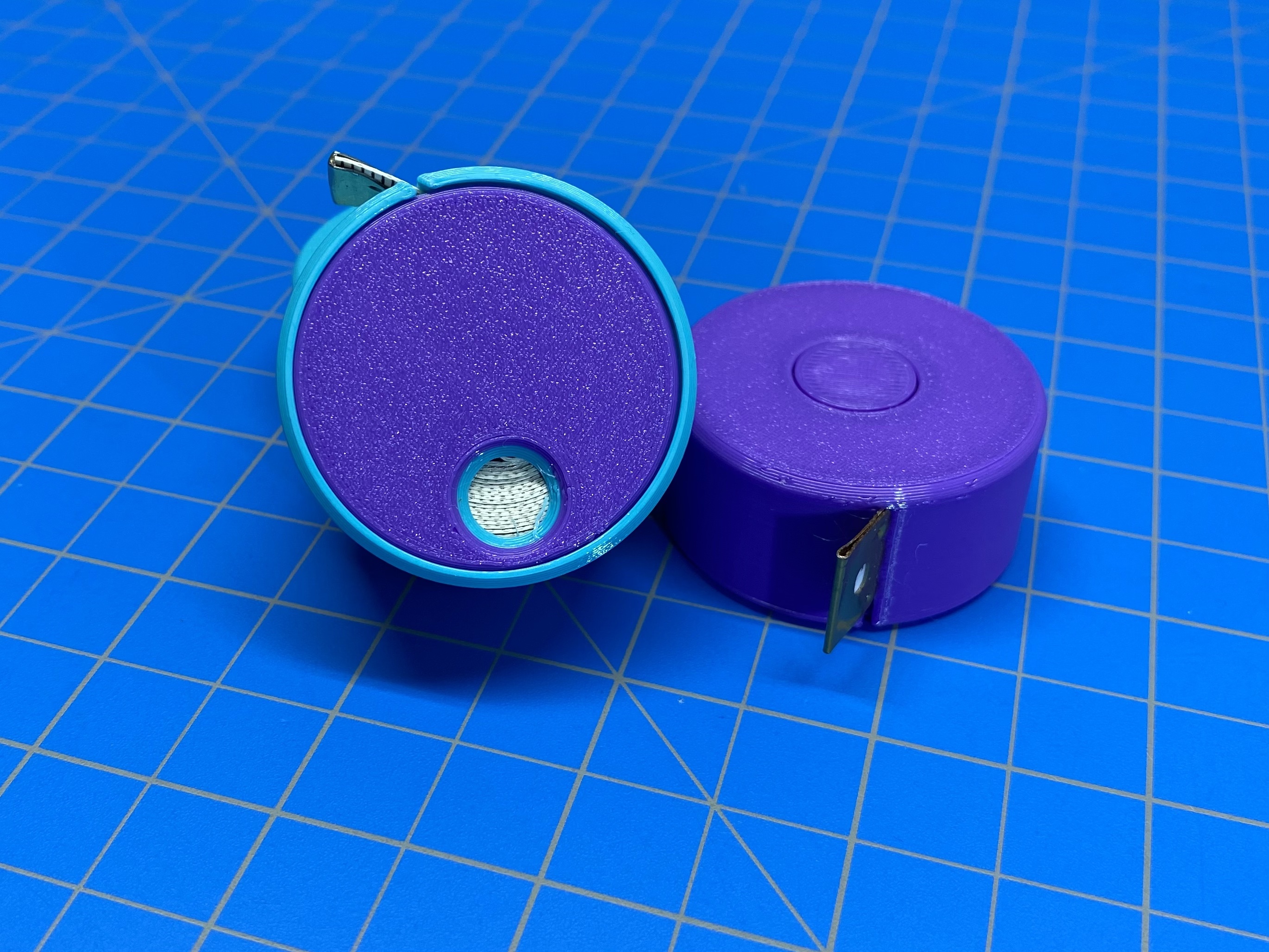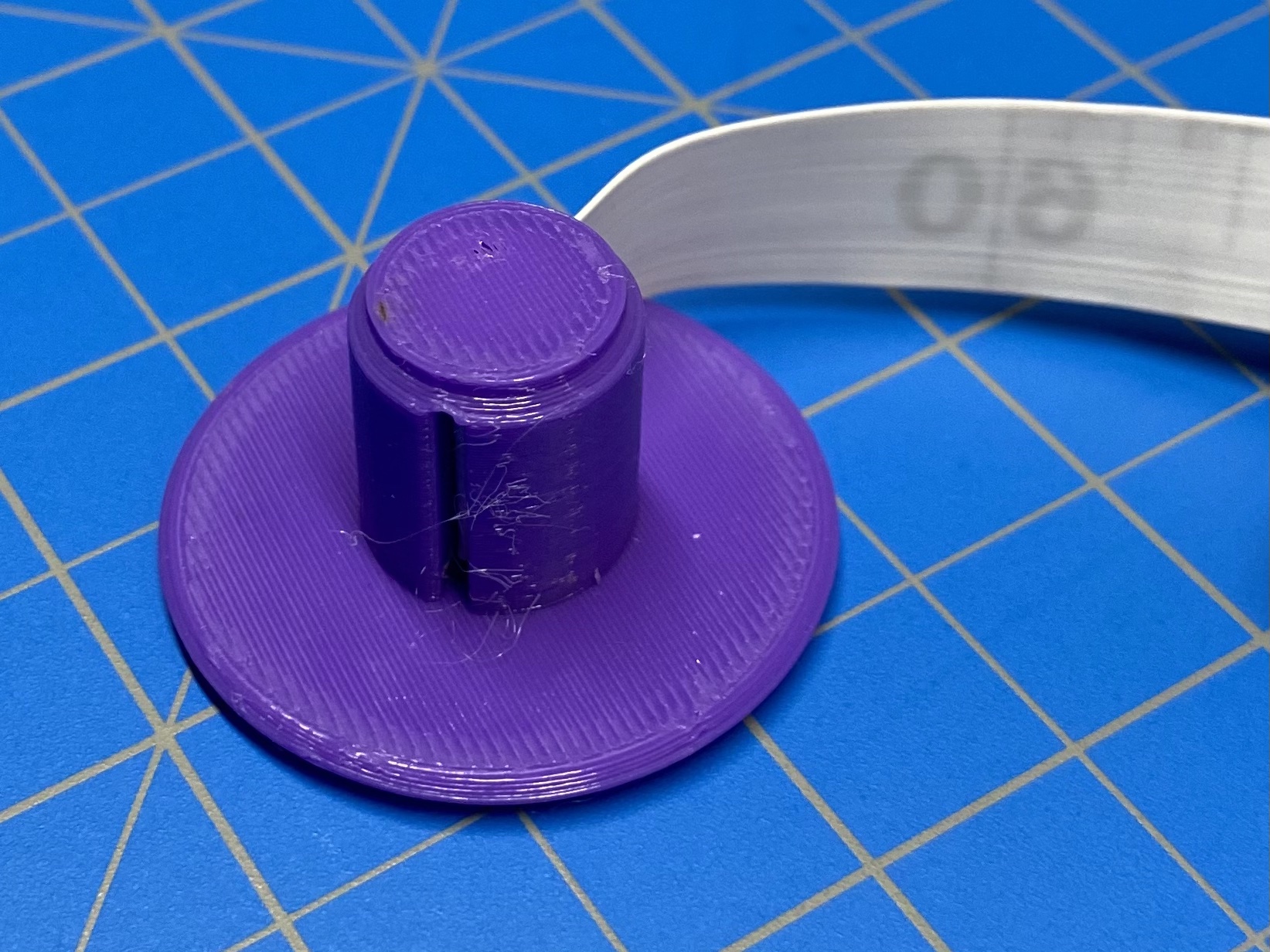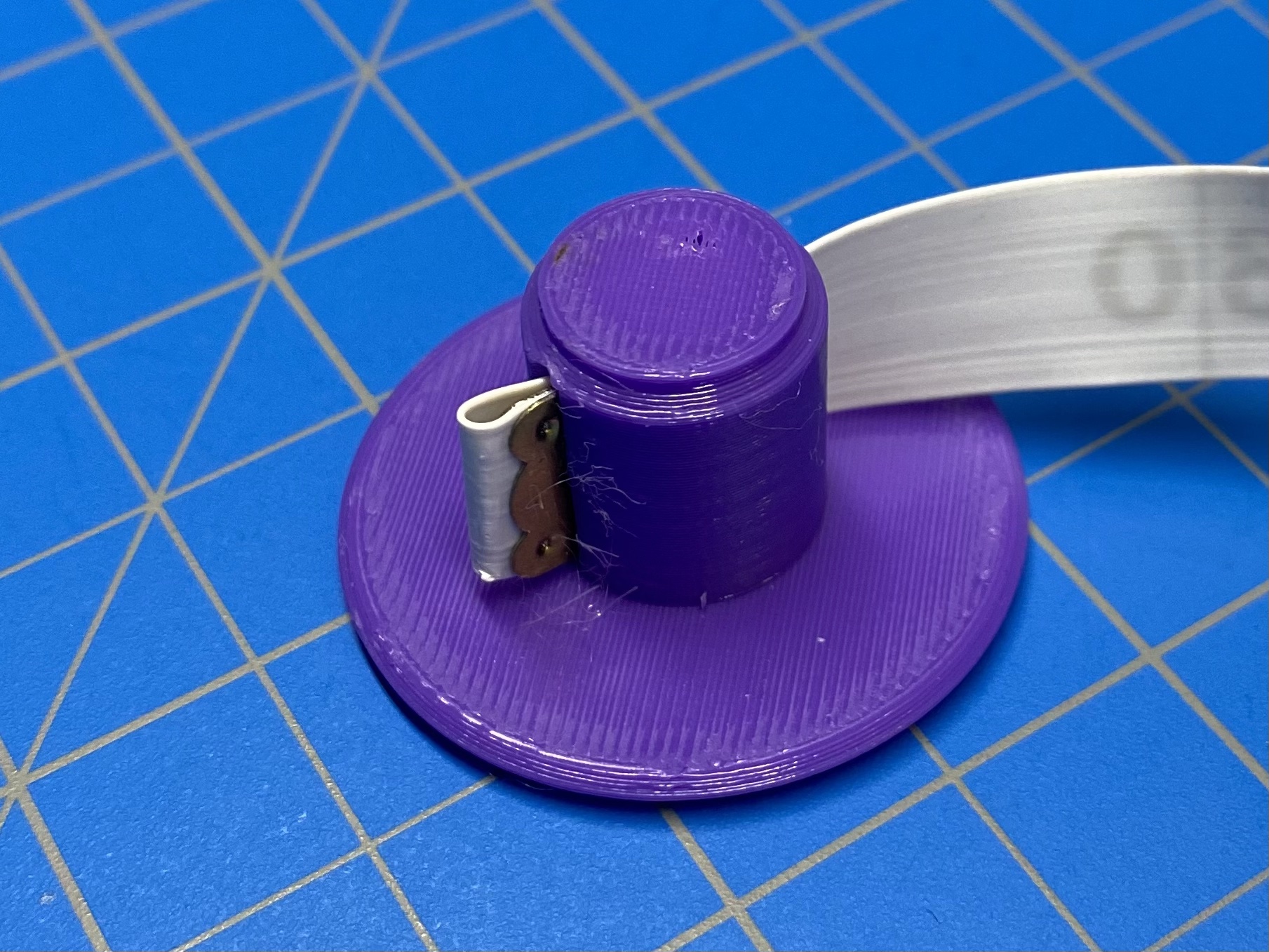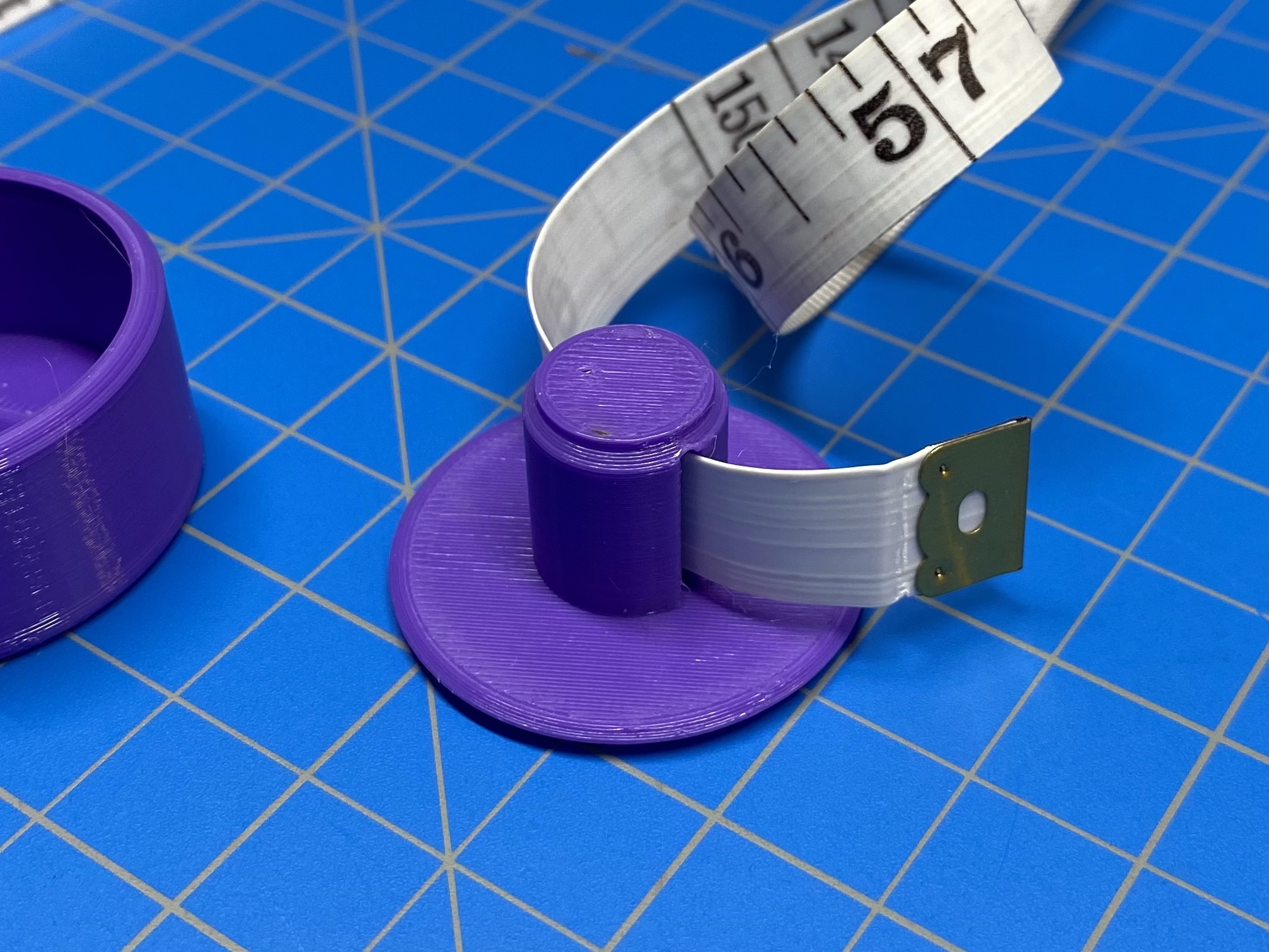 Assembly (see photos):
Push tape through thinner slot, same side as winding hole. Fold tape and reinsert from back. Pull tape tight trying to keep the tape centered top to bottom Align tape with slot in the top and snap the top on.
Print instructions
No supports required
Files can be found here: Sewing Cloth Tape Measure Winder Case 14mm and 18mm Snap Fit | PrusaPrinters