SCX10iii Valve Cover Mod
Description
My modified version of Spare-Time Hobbies Axial SCX10iii Valve Cover.
I wanted to cover the complete servo as well as have the valve cover snap in place instead of taping it or gluing it down.
Before the cover.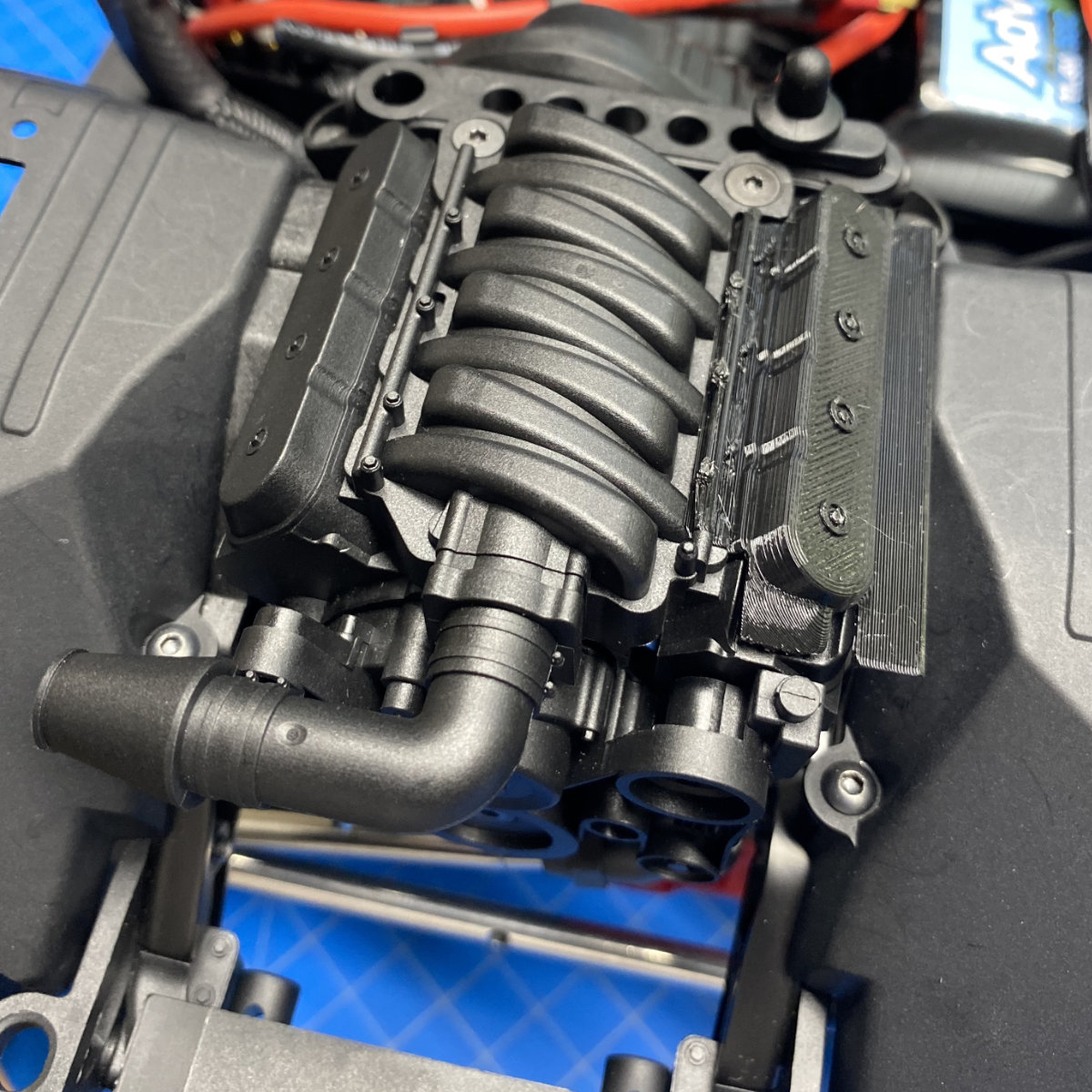 After the valve cover.
Here is where I purchased the origial STL (DIY 3DP) - SCX10 III Valve Cover.