Dog Waste / Poop Bag Hanger.
Description
This was a quick design and a quick print that has served to be very handy while walking the dogs. Small ring to connect to your dogs leash to carry used dog waste / poop bags to carry to the been.
To use slip bag knot through the bottom hole and hook into slot.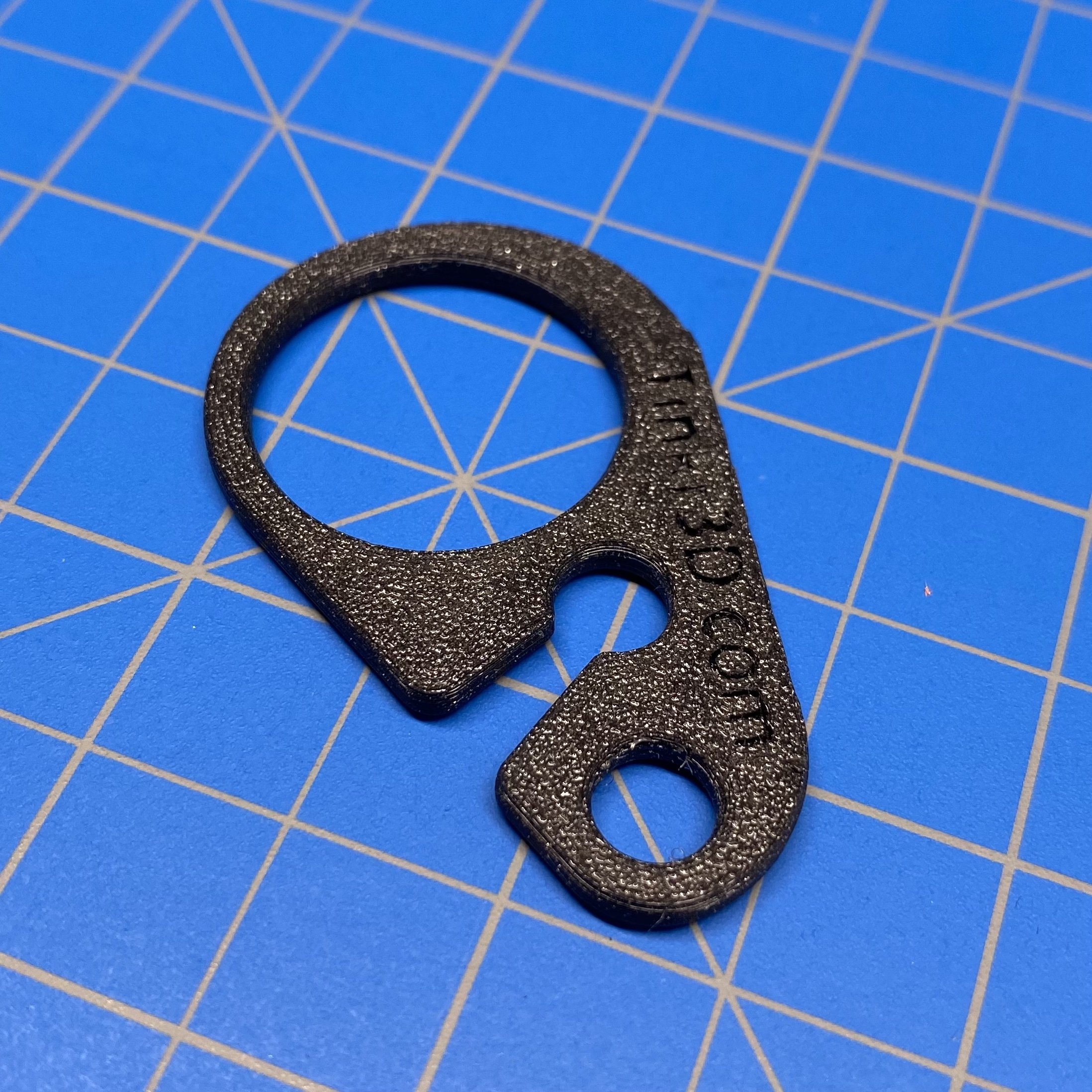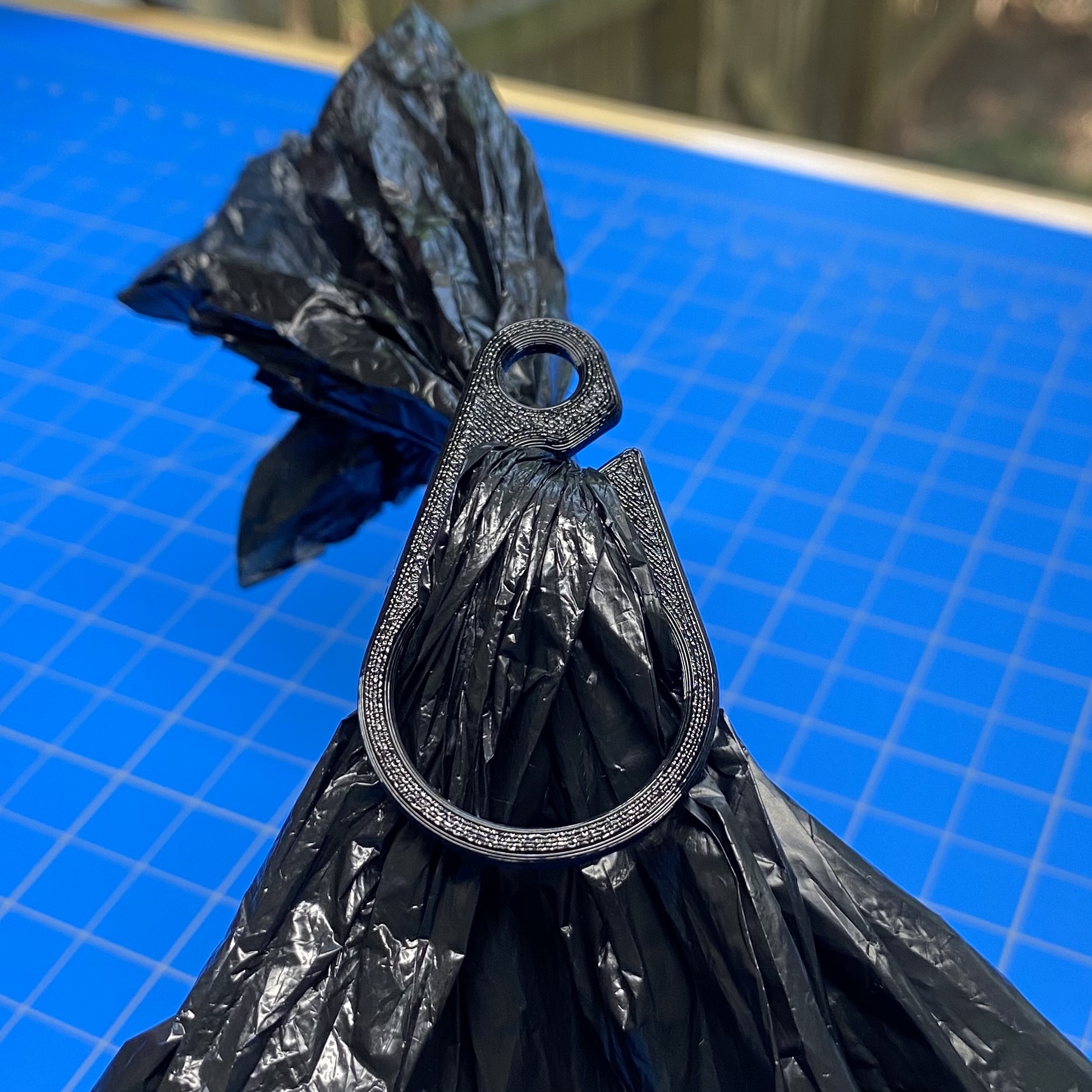 Print instructions
No supports quick print.
Files can be found here: Doggie Poop Bag Dangler | PrusaPrinters